Posted by Myschool Vee on 10th September, 2020   |   Comments
The Deputy President of the National Parent Teacher Association of Nigeria (NAPTAN), Chief Adeolu Ogunbanjo has encouraged parents to assist their wards by adjusting to the new trend in digital education and get familiar with current educational programmes.
He urged parents to endeavour to have electronic appliances that can help their wards stay abreast of educational contents and happenings around the world to cover up for the lost time in their academics. Chief Ogunbajo also advised them to monitor the educational programmes that their wards have access to.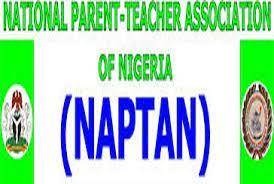 Chief Ogunbanjo suggested, "The Total Education Show" which is a television programme launched by the Lagos State Government in August. He described the idea as a "fantastic idea", and endorsed it for parents and pupils in both public and private primary and secondary schools.
Reacting to this, the Education Commissioner, Mrs Folasade Adefisayo, said the programme would focus on Science, Technology, Reading, Engineering, Art and Mathematics (STREAM). Other aspects also include Technical and Vocational Education Training (TVET) and Child Protection Advocacy against abuse.