The management of Imo State University (IMSU), has reacted to a viral footage involving one of its staff member, Prof. Emmanuel Agumuo, Head of the Department of Biochemistry, allegedly caught having sex with one of his students.
The lecturer is alleged to have collected N150,000 bribe from the female student and also demanded sex from her in order to pass her. The randy lecturer reportedly rejected the girl's plea that she was getting married soon and insisted on having his way.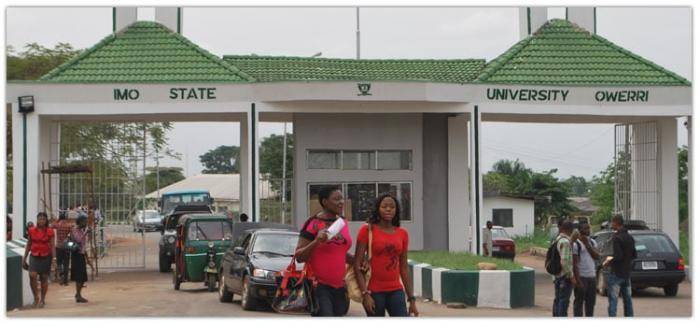 The female student then played to the lecturer's gallery and got him arrested with the aid of security men in a hotel room he had booked.
The University management has now reacted to the viral video by setting up a committee to investigate the authenticity of the footage. According to the institution's Public Relations Officer, Ralph Obinjoku, the management was not taking the development lightly and is working tirelessly to get to the root of the matter.